Capabilities and Services
Pattern Shop
The Norwich facility has a full pattern shop within the walls of the foundry. Since a casting can be no better than the pattern it is made from, we are intentional in not leaving this critical operation to outsiders. In most cases we utilize CAD models to CNC machine the patterns from blocks of aluminum.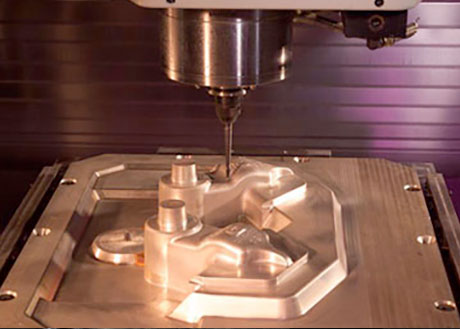 Solidification Modeling
Computer programs that simulate how molten iron reacts in the part as it is being poured are very helpful in determining optimum gating. We utilize this Solidification Modeling technology as part of every new job we tool up.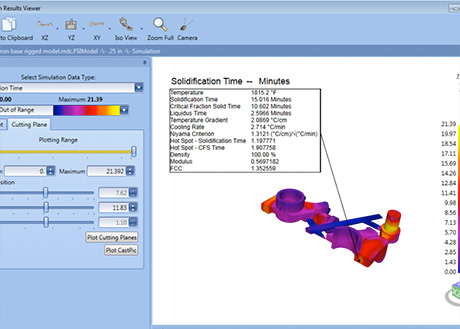 Prototypes
Many of our customers require prototypes, and we are happy to supply them. There are two ways to generate prototype parts. The traditional way is to machine a single "red board" pattern and mount it on a matchplate. We have been doing this for years and it is an effect way to obtain a prototype.
More recently, technology has been developed that skips the pattern completely and actually prints a sand mold directly from the CAD model. We have teamed up with one of the leaders in this industry and have successfully developed many new parts utilizing this technology.
Should you require prototypes, we will discuss options with you and together we will select the process that best addresses your needs.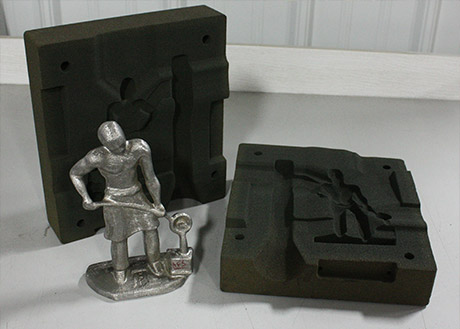 Foundry
Farrar Corp utilizes Sinto automated molding machines exclusively. We have three production lines; two make 20 x 24" molds while the third produces 14″ x 19″ molds.
Our mold handling lines have been designed with an eye toward casting quality and scrap reduction. Rather than utilizing carts that roll over sand covered tracks, our molds are suspended from the ground and sit in Gondolas that avoid the bumping and jostling associated with conventional handling systems.
Our flexible weight system is a step up from the traditional flat weights used by most foundries. Flat weights apply the same amount of weight over the entire top of the mold. This can result in most crush in some areas and metal run out in others. Our system gives us the flexibility to put the weight where it is needed.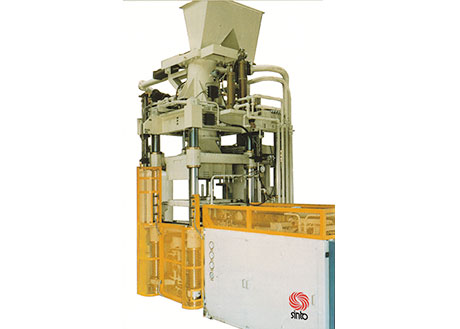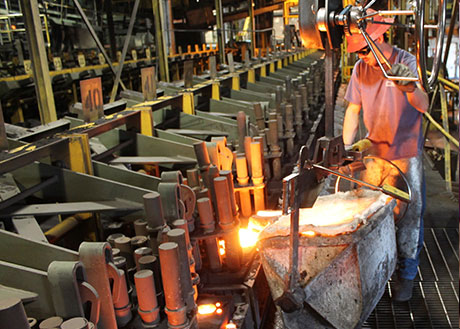 Heat treatment
There are times when our customers want castings to arrive annealed. We have three custom designed annealing ovens in the Manhattan facility with space allowed to add three more units.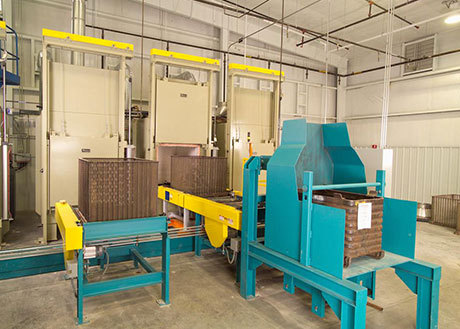 Machining
Our fully equipped machine shop was built with an eye to the size and weight of the castings we produce. It is located in a separate facility from the foundry as sand can create havoc with tight tolerance machining centers.
We have found that many of our customers who have their own internal machining capabilities still prefer for us to utilize our expertise in machining castings and supply them with a fully machined part.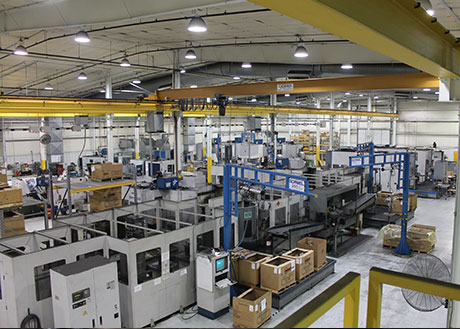 Paint & Assembly
Many of our customers take advantage of our abilities to paint, machine and assemble our castings into sub assemblies, ready for their production line. They benefit from shorter overall lead times, zero "in process" scrap, and simplified procurement.