Advantages to Vertical Integration
Pricing
Recently, the American Foundry Society (AFS) did a study which found that, on average, foundries that were vertically integrated could offer pricing that was lower than foundries which depended on outside vendors. This makes sense in that shipping common carriers to outside vendors adds freight to the margins that those vendors charge.
On-Time Delivery
It is much more effective to schedule your own plant than rely on an outside vendor's scheduling. If that vendor has their own scheduling issues to work out; If his priorities do not match your needs, then the result will be late deliveries. At Farrar, the process is done totally in-house, so we do our own scheduling based on our customers' needs, not our vendors'.
Quality Products
Since we are vertically integrated, we directly control each phase of production and do not have to rely on our vendors' quality system. Of course, we are ISO Certified. Click here to view our ISO 9001 Certificate.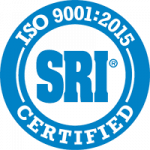 Responsiveness
Things don't always go as planned. Your customers drop in orders or change delivery requirements. At Farrar Corp, we understand the need to be responsive to our customers' changing requirements. Since we are vertically integrated we control the scheduling for each phase of production. Unlike those who send castings out to outside vendors, we schedule to our customers' needs, not to the production schedule of an outside vendor. Additionally, we do not need to chew up valuable time by shipping parts back and forth via common carriers.
Creative Solutions
For one customer, we have taken their bill of materials and supply them with a completely assembled and painted sub-assembly. For another customer, we take a single casting and machine it into over 30 different configurations. What can we do for you?