Precision Pattern-making & Casting Services
Farrar Corporation specializes in producing quality ductile iron sand castings from our state-of-the-art pattern shop and foundry in Norwich, Kansas. Our production facilities are streamlined to tackle the entire manufacturing process with precision results: from pattern-making and prototyping to full-scale production runs of CNC machined castings.
Custom Pattern-making Services
With ISO Certified Quality & Results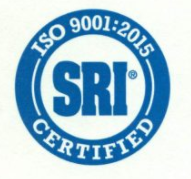 Ultimately, the quality of a casting is determined by the pattern from which its drawn. We take pride in building all of our precision patterns in house to deliver the highest quality casting services possible.
With over 85 years of experience and innovation in the pattern-making and casting industry, Farrar Corporation produces the finest quality patterns on the market. This ensures that every product we produce meets or exceeds client required specifications and standards while streamlining the entire manufacturing process from pattern shop to foundry.
When pattern production is completed, our carefully engineered manufacturing process guarantees that Farrar Corporation delivers unbeatable turnaround times at competitive prices with every quality ductile iron casting product we offer.
Expert Prototype Manufacturing

With Advanced Cad Modeling Services
Many of our current customers require prototypes to test fit, form and function of new designs without the large capital outlay for a full production pattern. Through our industry relationships we are capable of producing small prototype runs through advanced engineering, CAD modeling and efficient turn-around times.
The Farrar Design Process
There are two ways to generate prototype parts. The traditional way is to machine a single "red board" pattern and mount it on a matchplate. Our design experts have been doing this for years, as it is an effective way to obtain a prototype. However, we have strayed from this to a more technologically advanced method.
We utilize Solidification Modeling technology as part of every new job we tool up as well as for all prototype runs.
Based on the 3D model and simulation outputs, we can now produce small prototype runs utilizing 3D-printed sand technology for molding.
Do you require prototypes or precision CAD capabilities to provide your business with the finest quality patterns and sand castings on the market? Get in touch with our product experts to discuss manufacturing your next prototype with the precision Farrar Corporation brings to the table.