Our ISO 9001 Certified Pattern Shop
Our Norwich facility features a well-equipped pattern shop located close to our foundry, housing some of the manufacturing industry's most advanced CAD and CNC machining equipment. With over 85 years of innovation in custom pattern-making services, Farrar Corporation is renowned as one of the premier pattern shops in America.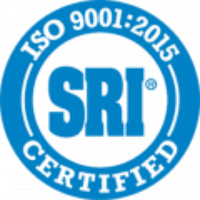 At Farrar Corporation, we believe that the finished quality of a ductile iron casting is largely determined by the quality of the pattern from which it's cast.
That's why we insist on designing and manufacturing our own patterns in house, utilizing precision CAD models to produce CNC machined patterns.
Pattern Making Equipment
1 – Hurco VMX64 CNC Mill
1 – Hurco VM CNC Mill
1 – Mori-Seiki SV-500 CNC Mill
1 – Raised3D Pro 2 3D Printer
Engineering & Design Technology
Solidworks 2023
MasterCAM
MAGMASOFT®
Flexible Design Process
While aluminum is the preferred material, we will work with customers on other material choices to best fit their needs. In some cases, we will also consider rigging existing customer tooling.