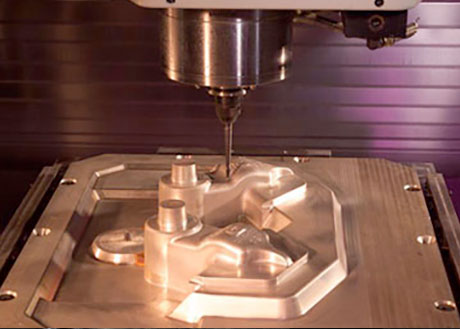 Pattern Shop
The Norwich facility has a full pattern shop located in a separate building next to the foundry. Since a casting can be no better than the pattern it is made from, we are intentional in not leaving this critical operation to outsiders. In most cases we utilize CAD models to CNC machine matchplate patterns directly from billets of aluminum.
We utilize this Solidification Modeling technology as part of every new job we tool up.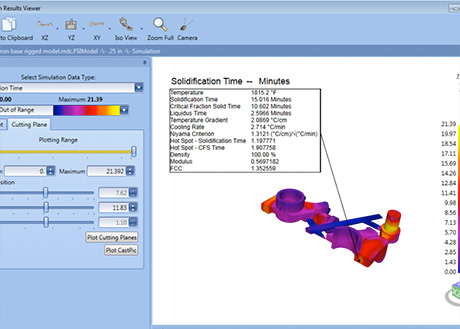 Many of our customers require prototypes, and we are happy to supply them. There are two ways to generate prototype parts. The traditional way is to machine a single "red board" pattern and mount it on a matchplate. We have been doing this for years and it is an effect way to obtain a prototype.
More recently, the pattern has been skipped completely for sample parts by using the CAD model and 3D printing technology to make sand molds.
Should you require prototypes, we will discuss options with you and together we will select the process that best addresses your needs.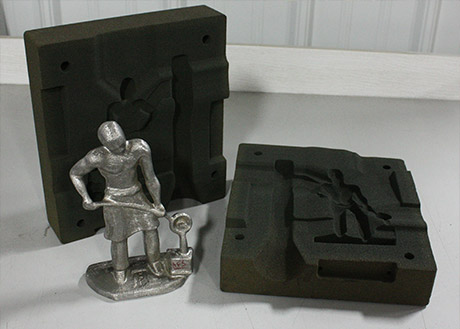 Pattern Shop Equipment List
Pattern Making

1 – Hurco VMX64 CNC Mill
1 – Hurco VM CNC Mill
1 – Mori-Seiki SV-500 CNC Mill
Engineering

Solidworks
MasterCAM
Solidcast