Quality Heat Treatment Services
When our customers require their castings to arrive annealed, Farrar Corporation's precision heat treatment services are up to the task. With over 80 years of expertise in the casting and pattern-making industry, we have developed a streamlined heat treating system to anneal your iron castings with ISO certified quality and consistency.
Our State-of-the-art Heat Treatment Facility
Our innovative heat treating center includes three fully programmable furnaces along with a fully automated material handling system. Other advanced manufacturing features include an integrated cooling chamber and a shot blast machine.
The fine-tuned annealing system eliminates nearly all labor between loading the furnaces and filling the shipping container while also providing our experts with full control over the whole manufacturing process.
As a result, our streamlined heat treatment center delivers unbeatable production speed while providing the utmost in cost-saving production efficiency.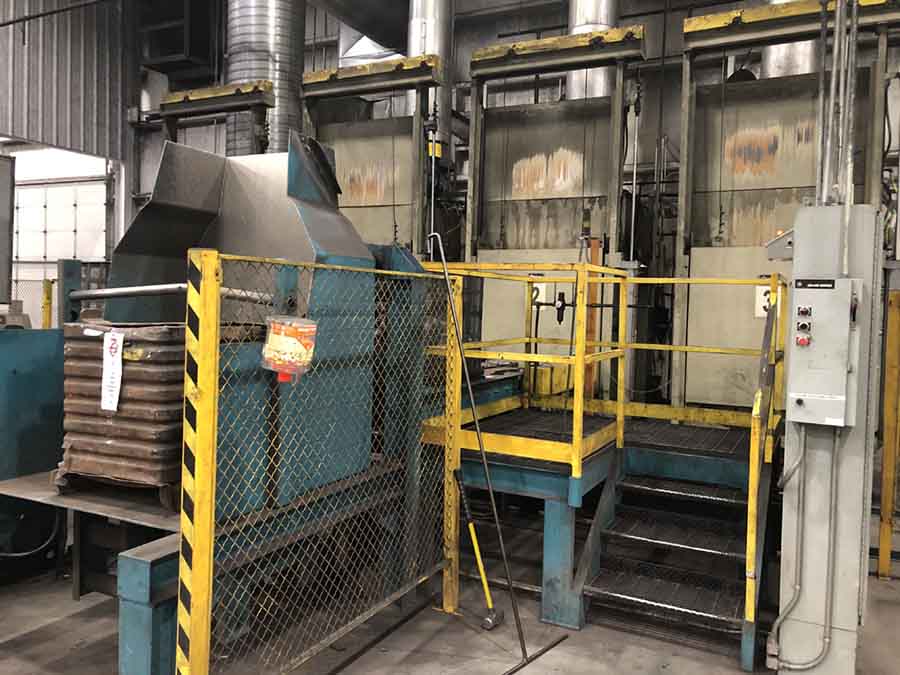 Our advanced heat treatment facility is equipped with:
3 – Unitherm 1,000lb capacity annealing furnaces (with shot blasting)
If you require annealing for the quality cast components your business provides, our cutting-edge heat treatment facility has your products covered. Get in touch with our manufacturing experts to discuss how your products can benefit from the expert heat treating capabilities of Farrar Corporation.