Farrar Corporation operates an ISO 9001 certified foundry located in Norwich, Kansas, offering a range of weights and sizes of quality ductile iron castings.
We pour
70 tons
of ductile iron
every day
Why Ductile Iron?
It's strong
It's versatile
It's lightweight
It's cost-effective
Green Sand Foundry 
We are proud to produce our ductile iron through green sand casting, which is a molding process that utilizes recycled sand as the main component. This casting method is referred to as "Green" since the main component is recycled sand and there are no other additives in the sand: just clay and water. The moisture content within the mold provides the binding structure for the sand.
Pouring Grades – ASTM A536-84
     o 60-40-18
     o 65-45-12
     o 80-55-06
     o 100-70-03
     o Other grades available to
        meet customer needs
Austempering offered
     o Grade 1 – 130-90-09
     o Grade 2 – 150-100-07
     o Grade 3 – 175-125-04
     o Grade 4 – 200-155-02
     o Grade 5 – 230-185-01
Outfitted with Automated Molding Technology
Our foundry utilizes Roberts Sinto automated horizontal molding machines exclusively. We have three production lines in total: all are set up to produce 20″ x 24" molds.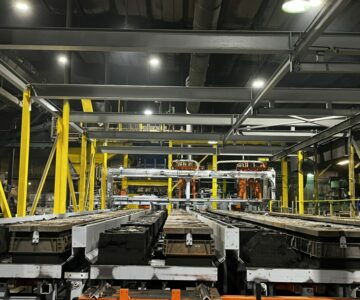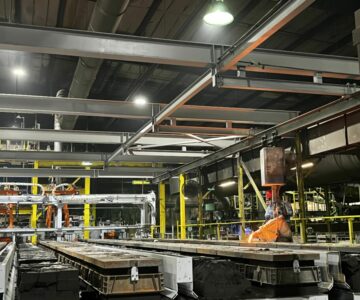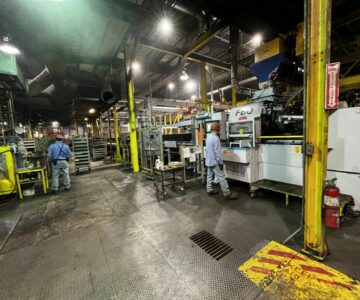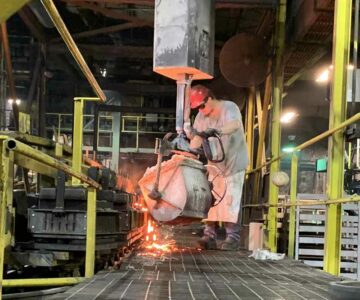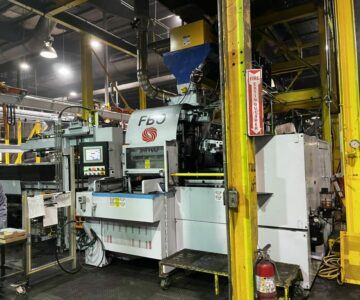 Melting
2 – 2500 KW Inductotherm Furnaces (10,775 lbs/hour melt rate)
Molding
2 – 20" x 24" FBN Roberts Sinto (with 124 position mold handling systems)
1 – 20″ x 24″ FBO Roberts Sinto (with 168 cooling positions)
Core Making
1 – IMF 3100 Iso-Cure machine
1 – B&P CB-15 Iso-Cure machine
1 – Shallco U-180 Shell Core machine
1 – Dependable Shell Core machine
Cleaning Room
3- Robert Sintos Barinder CNC Grinders
3 – SNAG Grinders